HOME | REGISTRATION | SPONSORS | ATTRACTIONS | SCHEDULE | RIDING | LODGING | BIKE AID | APPAREL
---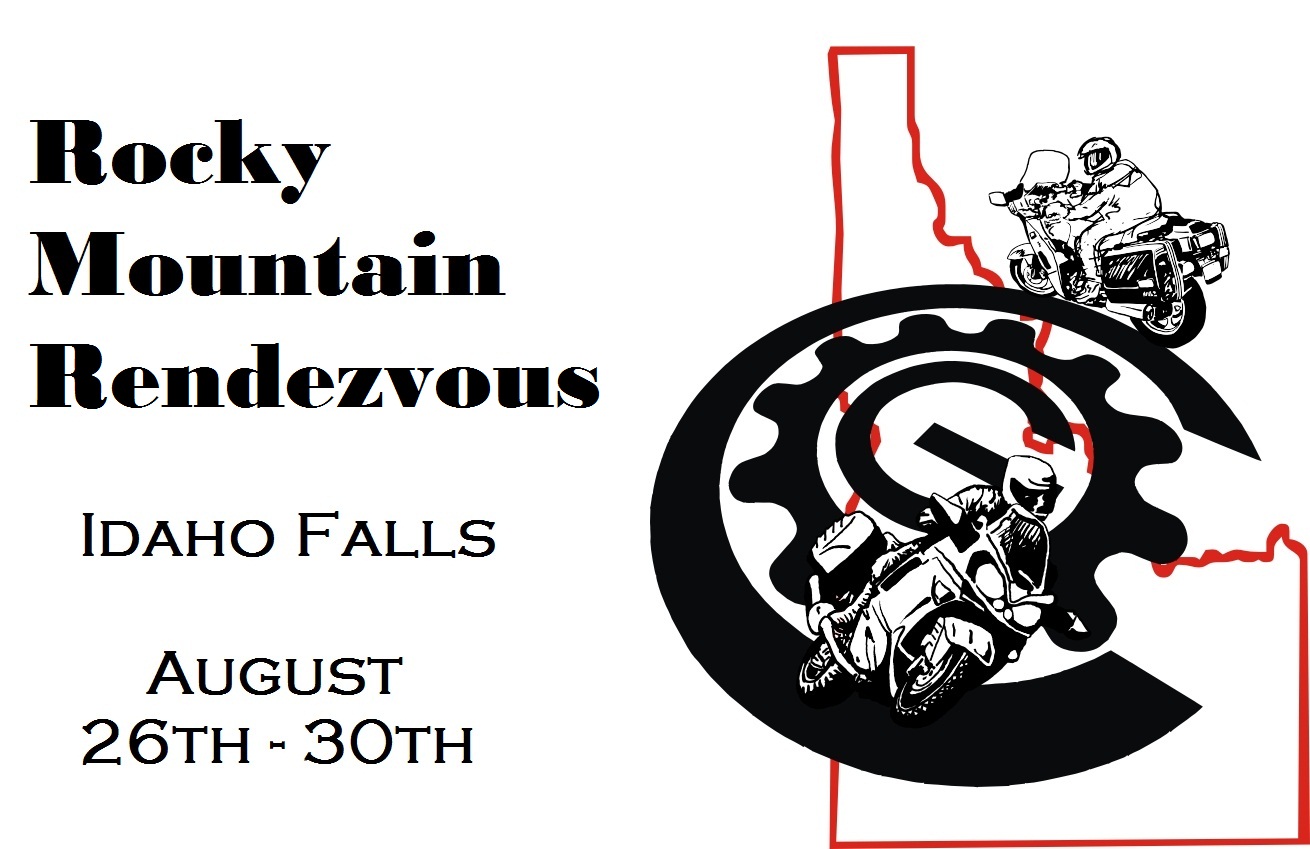 Hi and welcome to the COG 2013 National Rally Web Page. Use this resource to plan what we hope will be the best motorcycling week of your life. This site is incomplete so stop back often to see what is new.
1851 Horace Greeley said "Go west young man, and grow up with the country."
The country and the boy have both grown considerably since then. In 2013 NW COG says "Ride west and discover our country before it's gone." Follow the trail of Lewis and Clark, making your own new discoveries. See the Grand Tetons and Big Sky. Imagine yourself as Shane or the High Plains Drifter as you ride west.
Life is different west of the Mississippi, and one of the big differences is distance. Unlike the east coast, you won't find Krispy Kreme right next to a WaWa store right next to a tax attorney right next to Mom's Diner right next to…. well, you get the picture. We have room to move and time to think. Montana calls itself "Big Sky Country", but the whole Northwest area can be described that way. Our natural attractions are sights to be seen, admired, photographed and -most important- enjoyed and remembered. The people who live here are open and friendly, so don't be surprised if folks you've never seen before and will never see again wave to you out on the road even though they are in motor vehicles.
Most of our local events are set up where you book your own room, plan your own riding and entertainment is sitting around the fire at night. This national will not be that simple because we're replacing the fire with a swimming pool, but I would like to encourage everyone to plan your vacation to be what you want and not to expect the rally schedule to entertain you every minute. We are providing a great riding area and relaxing venue and anything else we pull off is gravy. Come and I am sure you will enjoy.
Ride through the scenic Rocky, Sawtooth, and Bitterroot mountain ranges. Plan your trip to take advantage of places like Beartooth Pass, or Dead Indian Pass. Stop along the way at Devils Tower if you take the northern route. Ride through Zion and Bryce Canyons if you come up from the southern route.
Welcome to the land of wide open spaces. Take this opportunity to visit fellow Coggers and catch a glimpse of the old west before it's gone.
The Northwest area has not hosted a National Rally since 2005. We've had a few years to plan, and we think we've found a prime location for a large group of motorcyclists. With a population of 52,786, Idaho Falls is the fourth-largest city in Idaho, and is the perfect size for a National Rally. The weather is excellent, with average high temperatures of 84 degrees F and lows of 49 degrees F in August, and an average of .7 inches of rain for the month.
Our Attractions page has an extensive list of places to go and things to see and do, and they are all relatively close to Idaho Falls. Along with those listed, there are places all over North America worth seeing either coming to or going home from the National. The South Dakota Badlands are reputed to have good riding, and the Sturgis rally is a couple of weeks before our rally, so the crowds won't be so bad. There will be ample opportunities to cross the Continental Divide and get a picture of your bike with a cool sign, plus countless other places and sights to see.
The 2013 Idaho Falls National promises to be a real hoedown, so saddle up and move em out.
Online and mail-in registration NOW OPEN!

Questions or concerns?: