News Flash:

Well the buzz is that rally central is now full for most of the days of the rally.  There may be rooms for early or late but Tue-Fri is full. 

Check the overflow accommodations at the bottom of this page for suggestions on where else to stay. 

The good news is that almost anywhere you stay in Eureka Springs rally central is less then 3 miles away.
Best Western
YES you can book those rooms and camp sites now. Just CALL the locations below for rally central or the campground and let them know the dates and that you are part of the COG rally.
Rooms start at $79 and are worth it.  This will get you close to the fun and action .  Camp sites are $14 for a tent and $23 for an RV slot.  Tent spaces can be shared at $10 per tent.
Rally Central:
We are happy to have the Eureka Springs Inn of the Ozarks as the main rally hotel and convention center. I think you will find this location has so much of what we all want in a rally central location. Come stay close to the action and with everything you need close at hand.
Best Western Inn of the Ozarks – Eureka Springs, Arkansas (AR)
207 W. Van Buren, Eureka Springs, Arkansas 72632
Phone:800-814-8307 Fax: 479-253-9768
Email: info@innoftheozarks.com
_________________________________________________________________
Camping: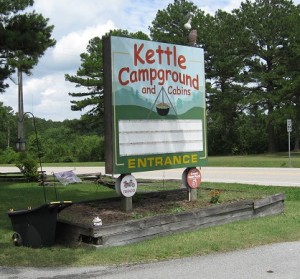 For Camping we have made arrangements with the Kettle Campground. Its many amenities and tree covered camp spaces should make for a lovely camping experience for everyone.
http://www.kettlecampground.net/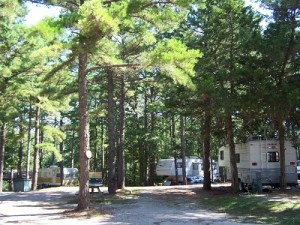 ———————————————————————————————————————————–
Over Flow Accommodations:
COG and the rally team are not recommending any specific accommodations.  The ones listed here are just to point out there proximity to rally central, the camp ground or rooms that are being held for us.   The web links below list many locations you can stay.  Feel free to make the best choice for you.
———————-
Blocks of rooms we have set up.  Numbers are as of 2/22/12
Best Western Eureka Inn – 10 rooms blocked for COG rally till May 10th
101 E Van Buren Street, Eureka Springs, AR 72632
(800) 221-3344 (479) 253-9551 www.eurekabw.com
—————————————————————–
Rodeway Inn Swiss Holiday Resort – 40 rooms blocked for COG rally till June 1st
2015 East Van Buren, Eureka Springs, AR 72632
(479) 253-9501      www.eurekaspringsresort.com  
—————————————————————————————
Land O Nod Inn – 30 rooms blocked for COG rally till May 20th
109 Huntsville Road
Eureka Springs, Arkansas 72632Contact:
800-526-3263 (toll free) http://landonod.com/
479-253-6262 (local) Email: land-o-nod@sbcglobal.net
—————————————————————————————
Comfort Inn – tentatively has 15-20 rooms blocked for COG rally
196 East Van Buren, Eureka Springs, AR 72632
(479) 253-5241 www.comfortinneurekasprings.com    
(This location has not been confirmed)
________________________________________________
I arranged a discount at two sister sights in town.   The Joy Motel and the Americas Best Value Inn.  At both venues you can get a room at the rate of $49 +tax a night.  You must CALL this number and let them know WHICH of the two locations you wish to stay at and that you are with COG or Concours Owners Group.
Note that the Joy's web site was down last I checked.  It is also closed all winter.  Calling may be the only way to get booked at Joy.  Joy is older but is the only place within an easy walk of rally central.  It has some interesting amenities that may make it worth the stay but it is one of the oldest motels in ES.
Call 479-363-6450 to book.  Laura on Rosco should be able to help you.
Joy Motel is right across the street from rally central.  It may be the only one that is an easy walk to rally central.  The outside is not to inviting but the new owners are working hard to upgrade the rooms and repair other issues.
Americas Best Value Inn Eureka Springs is conveniently located off of US-62 E/W Van Buren. Our pet friendly 57 room hotel is situated on 10.5 beautiful acres of partially wooded land in the Ozark Mountain area.

————————-
Eureka Matterhorn Towers is the only other possible walking distance hotel from rally central.  They seem like a nice place to stay and the walk will be a bit rough since there are no side walks on the main hwy.
The Country Mountain Inn is across the road from the Kettle Campground and may be a good spot if you want to be close to that.  The Country Mountain Inn has some trailer parking space  for their guest
Riders Rest Motel, 
4092 E. Van Buren, Eureka Springs Ar. 72632, (479) 253-9815
____________________________________________________
There are a many other locations in town all less then 3 miles of rally central.  Here is a link to the chamber web site for the list they have on lodging.
Eureka Springs Chamber of Commerce
http://www.eurekasprings.com/lodging/index.html